Services – Maintenance & Repairs
Regular services of your equipment will improve efficiency, reduce breakdowns and improve workplace health and safety.
Cellar Maintenance Australia (CMA) offer servicing on a variety of systems and equipment.
Beer System Servicing and Breakdowns
A beer system is a large investment that will return large profits if installed and maintained properly. CMA offers regular preventative maintenance services which include:
Cleaning of beer lines
Cleaning of beer tapware
Cleaning and servicing of keg room and cellar beer equipment
Checking the temperature of the beer
Checking the temperature of the cool room
Checking the glycol system
Checking and repairing gas leaks
We also offer breakdown call outs and phone support – call us on (07) 3049 5490.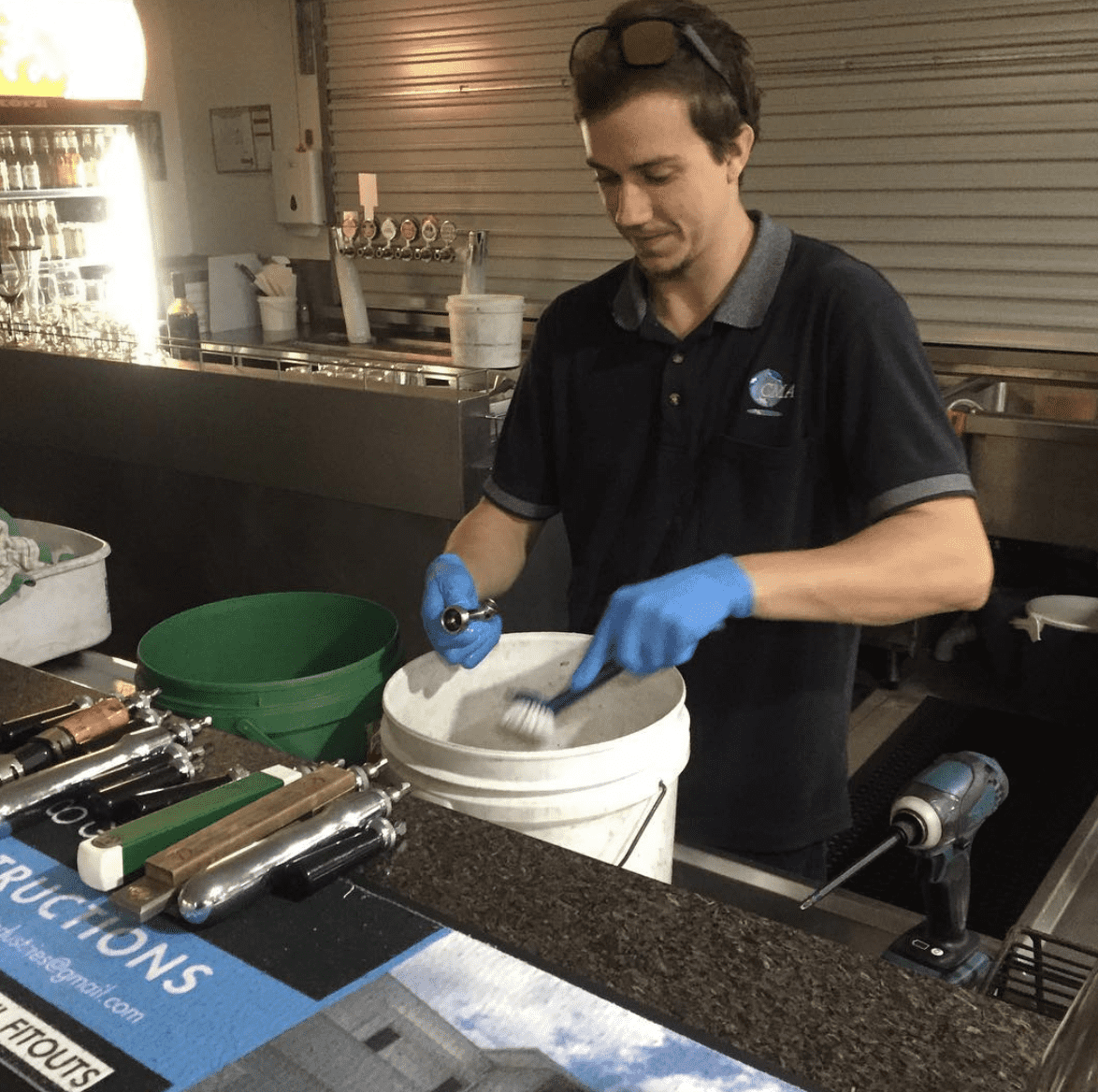 DON'T LET A POORLY MAINTAINED BEER SYSTEM COST YOU MONEY AND EVEN WORSE, LOSE YOU CUSTOMERS! CALL CMA TODAY TO DISCUSS YOUR VENUES BEER SYSTEM MAINTENANCE.
Gas Monitor Servicing and Calibrations
CMA offers a six-monthly calibration and services of gas monitoring equipment, as required by AS5034-2005 (R2016). This service includes:
Six monthly calibration
Challenge Sensors
Inspect electrical operation
Inspect physical condition
Inspect signage
Inspect compliancy with AS5034-2005 (R2016)
AS5034-2005 (R2016) requires non-naturally ventilated areas where inert gases are stored or used shall have gas monitoring equipment and alarms installed. High concentrations of CO2 in confined spaces are dangerous and may lead to health problems ranging from headaches and fatigue to asphyxiation and death.
AS5034-2005 (R2016) states that in order to maintain the correct function and safety of the installation of the inert gas system and beer system, inspections shall be carried out at intervals not exceeding six months.
Ice Machine Servicing
A correctly installed and maintained ice machine can increase your profitability. Ice machines run 24 hours per day mixing water with oxygen; this creates an environment for mould and algae to grow on your evaporator. Dirt and dust often block up the ice machine's condenser, which can result in decreased efficiency leading to high running and maintenance costs.
CMA offers regular ice machine maintenance to ensure your ice bins remain clean, filters are changed when needed and your ice machine operates at 100% productivity, as per manufacturer's recommendations which can be found in the machine manual. This important ice machine servicing includes:
The removal of all ice and restocking
Chemical cleaning of the evaporator, ice chutes and ice bins
Refrigeration Preventative Maintenance and Breakdowns
Regular preventative maintenance can increase your efficiency by up to 30%, reduce breakdowns and provide a healthier environment. CMA offers a regular Preventative Maintenance Program (PMP) for your refrigeration, as per manufacturer's recommendations which can be found in the machine manual. This service can be designed to meet your specific venue needs and includes:
Testing and resetting defrost timers and thermostats
Testing the electrical components
Cleaning evaporator coils (fans) and fan guards
Cleaning condenser coils
Check gas levels and re-gas if necessary of compressors
Check all valves, pressure gauges and pipe work on compressors
Check fan operation
Check TX valve setting, tightening of all brackets and pipe work
Check and refit insulation
If required, check and readjust cold room doors
Report on the condition of your equipment and flush and test condensation drains
Wash Ware Servicing and Breakdowns
CMA recommend carrying out appropriate daily and weekly maintenance on your wash ware equipment to ensure it is in good working order. Your wash ware equipment should be serviced by a competent technician on a regular basis as required, as per manufacturer's recommendations which can be found in the machine manual.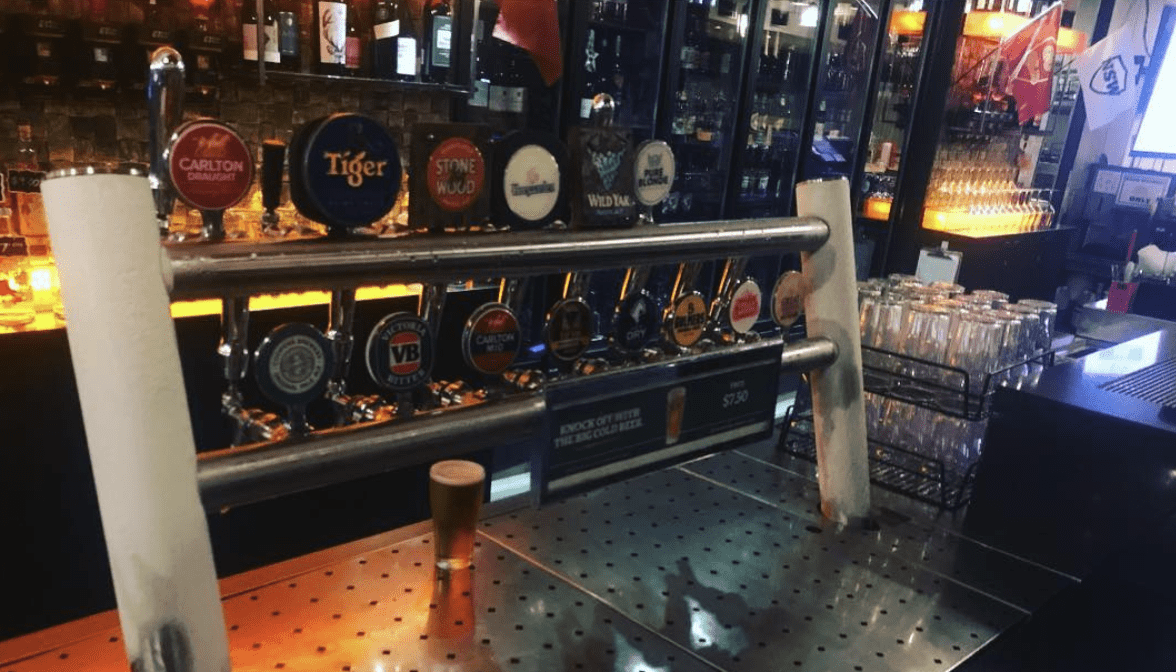 Cellar Maintenance Australia
Products, Training and Services
Bar Manager and Staff Training
After Sales Support
Our after sales support and information sessions focus on improving the efficiency of service and reducing wastage costs. Our after sales support includes regular servicing and breakdowns of your equipment. We also offer training sessions to familiarise your staff with the equipment they are working with for staff of all levels.
Cellar Maintenance Australia Shop

Phone Support

Product Quality

Fast Shipping

Equipment Warranty